The Complete Guide to Playing Roulette Online
Factors to Consider when Choosing a Roulette Casino Site
Before considering any other factor, your main consideration should be whether a particular casino is safe and legitimate. There are several aspects to this. Firstly, you need to consider whether the organisation can be trusted to look after your money. Secondly, you should ask whether the technology running their games is fair and secure. This information can be verified if you know what to look out for – this is discussed in more detail below.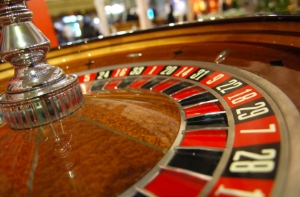 The selection of games available is another key factor to consider before choosing a casino. One of the most important considerations is whether the games are optimised for your devices. Some operators have a lot of titles available via apps or instant-play, while others require you to download their software. With innovation progressing so quickly in the world of online roulette, you'll also need to make sure that the latest game titles are available at your casino. Examples of what to look out for include live-dealer games, French roulette, tournaments, Mini-roulette, multi-wheel games, multi-player games and roulette games which include progressive jackpots. Here is some more detail on how you can objectively compare the many factors which differentiate the best online casinos from the rest. The first thing to check for is the licensing and ownership of a casino. You'll find that some casinos are run from Caribbean islands by opaque holding companies. The best are licensed in respected jurisdictions including Malta or Gibraltar. They are transparent in their chain of ownership – ideally backed by a well-respected brand name. Ideally, you'll find links to external audit certificates, demonstrating that their games are completely fair. Awards are a great sign when it comes to online casinos. It is almost impossible for a shady or rogue casino to get an award inside the gambling industry. This is especially true when it comes to the respected awards ceremonies like the eGR Awards or Interactive Gaming Awards.
Roulette needs a little spice from time to time, and the best casinos offer a range of games to keep things fresh. The inclusion of French roulette is something to look out for. This game uses the European wheel, and includes the 'la Partage' rule, which returns 50% of your stake from even money bets when the ball lands on zero. This has a lower house edge than other games. You should also make sure your casino offers live-dealer games, mobile roulette and some other interesting variations for those times you feel like a change.
Finally, the best roulette sites look after their players with bonuses and promotional offers. There are several things to look out for in the 'fine print' before you join a casino. These include the play-through requirements. This is the number of times you'll need to bet the bonus and deposit total before you can withdraw your profits. This ranges from 12x, though to around 50x. Roulette usually only counts for a proportion of this play-through. The best roulette online casinos count this game at 25%, the worst at 5% or not at all. The welcome bonuses are usually cleared quickly – you should make sure your casino has a number of ongoing promotions and offers to keep your bankroll topped up.
How to ensure that a Casino is Safe?
Once you are aware of the factors to look out for, finding legitimate and safe casinos becomes very easy. In order to operate, a casino needs to be licensed. There are many licensing authorities around the world, each with their own set of rules and compliance standards. I recommend looking out for European licensing jurisdictions including Malta and Gibraltar. Some legitimate casinos are licensed in offshore locations. I like to perform extra due-diligence with those operators before I deposit. If the parent company of your casino is listed on the London Stock Exchange, then you have usually found a completely safe place to play. Encryption and technical safety are important considerations before joining any casino. There are several things to consider here, including secure deposit facilities and encrypted connections to the gaming servers. You should see this information linked from the footer of your casino's homepage. If this is absent or ambiguous, then you may need to look deeper into the subject.
When it comes to bonus offers, there are some great deals to be enjoyed. One thing to keep in mind is that if it seems too good to be true, especially from an unknown brand, then the chances are that there is a hidden catch. You'll find more on the different roulette bonus offers below. Fairness of the games is controlled by RNG, or 'Random Number Generator' software. You will find that independent 3rd party organisations are used to audit the fairness of each casino's games. Tests involve playing each game millions of times and assessing whether the 'return to player' percentages are within published limits. Trusted organisations that do this testing include iTech Labs, eCogra and Technical Systems Testing. Casinos that have their games tested are usually very happy to link to their certificates. You will find this information in the footer of each casino's website.
Encryption of the information you share with a casino, including deposit information, is separately assessed. I like to see an approval badge from Verisign, or at the very least information on encryption, SSL certificates and security of personal data freely available. If your casino is able to accept a wide range of deposit methods, this is a positive sign. The major providers require strong security from their merchants. The final trust signal I look for are industry awards. Rogue casinos are usually short-lived, and any issues with paying players will be known within the industry. Only the best brands get accolades from industry bodies including the Interactive Gaming Association or eGR. The recipients of these awards are usually happy to display them too.
UK Roulette Casinos with the Best Bonus Offers
On the surface, many casino bonus offers look very similar. There will be a percentage match to your deposit, and a maximum total amount – for example 100% to £200. Once you look at the details of each roulette bonus, you will see that there are huge differences between how easy it is to complete the bonus requirements. Key here is the play-through requirement, which is how many times you'll need to wager the bonus before it can be cashed. Once you start to compare bonus deals then you will see just how wide the gap between the best and the worst play-through requirement is.
Many casinos offer you free money to try out their games. These offers do not require a deposit, though some of them will need you to register a debit or credit card. Deals range from £5 up to a huge £88. Casinos need to protect themselves against people abusing these offers, and do attach terms and conditions to them. There is usually a play-through requirement for any winnings, and a cap on the total that can be won. You will be able to withdraw winnings, though not the original free stakes. These are a great way to try out the different roulette games for real money with no personal risk. The bonuses and promotional offers you will find here are the best online. We have chosen casinos that have the fastest play-through requirements for roulette players. Many deals exclude roulette completely, or only count this as 5% of clearance total. Here you'll find casinos that count roulette at up to 25%, as well as offering free play and other game specific promotions.
Best Online Roulette Promotions for UK Players
In addition to their bonuses, many casinos offer promotions which keep their players entertained and their bankrolls topped up. Some are roulette-specific, for example tournaments, point races or free-spins. Others are general promotions including reload bonuses or live-dealer specific offers. These are aimed at all casino players, though roulette players can still get the full benefits. Here are some examples of what to expect at the leading casinos.
Roulette Tournaments
You will find tournaments with free entry that have prizes provided by the casinos as promotional offers for regular players. In the tournament format you are competing against other players, rather than the house. The idea is to end up with more chips than your opponents. Some tournaments have a single round – you'll get a stack of tournament chips and a time limit to accumulate as many more as possible. Other tournaments are multi-round, here you can bet strategically to end up with more chips than your opponents and get through to the next stage.
Points races
These are often advertised as tournaments – however they are really leader board type point accumulation races. The idea is that you play during designated times, and the number of comp points earned are compared to the other players in the same promotion. The players who accumulate the most points form a leader board, with prizes awarded depending on where you rank.
Other Promotions
Lucky 8 Promotion at 888 Casino: This is a great example of a special roulette promotion, from the biggest online casino – 888. If you play on the private live dealer roulette table between 8pm and 9pm each day and the ball lands on 8, then you'll receive £8 in cash. With spins happening every 30 seconds or so, this number could hit several times each hour.
Interesting Facts about Roulette
Here you can read about some basics for the origin of the game and some common questions. Where it comes from?
The origins of roulette go all the way back to the 17th century, when French mathematician Pascal created a primitive form of today's wheel. The gambling element appears to have been influenced by two older wheel-based games. Roulettes use in gambling is first recorded in the mid 1700's. By the end of this century, the game was available in its modern format and was being regularly used for gambling.
What the name means
Literally translated, the roulette means 'little wheel'. The earliest versions of the game had 36 numbers and two slots reserved for the house in the form of zero and double-zero. On the earliest wheels one of these zero slots was red and the other black. Today, French roulette uses a single-zero (European) wheel, with the 'la Partage' rule which returns 50% on even money bets for when the ball hits zero as an acknowledgement of the history.
What are the basics
With 36 numbers, a lot of betting combinations were made possible. Even money chances on red / black, odd / even and 1-18 / 19-36 are available, along with a number of 1/3rd bets. In addition to the combinations of single numbers, splits and corners – traditional roulette uses a 'racetrack' for more advanced betting. Neighbours bets are for numbers close together on the wheel, while Voisins de Zero, Orphans and tiers du Cylinder bets focus on groups of numbers on the wheel.
Roulette in the literature
Roulette has captured the imagination and is often associated with the glamour and high-rollers in films and literature. Big films including roulette scenes range from Casablanca to Mission Impossible.
What is the american roulette?
American roulette still uses the original version of the wheel, with two zero slots. This was brought to the South by French colonists in Louisiana and made its way up the Mississippi on casino steam-boats. The popular US game simplified the bets, making the game more accessible. While we separate the European and US wheels (based on the zero slots), the betting grid around the world is mostly taken from the US game these days. Interestingly, the US wheel is closest to the original, with the European real switching to a single zero later in its history. Devil's game or not? Roulette has a legend of being the game of the devil. This comes from a story where Francois Blanc bargained with the Devil to obtain the secrets of the game. As a mathematical curiosity, the sum of the numbers 1 through 36 adds up to 666.
The Best Casinos to Play Roulette Online
When choosing the best roulette sites, there are several factors you'll need to consider. Every casino will tell you that they have the best bonuses – though you'll have to dig to find out how much roulette contributes to clearing these. Add to this the different software powering the casinos and compatibility with various devices – and the picture gets even more complex. Here we cut away the hyperbole, focusing on objective criteria including game selection, awards and trust. You'll find comparisons of bonus offers, and not just the headline rates. After working through the factors that matter the most we present the best online roulette casinos for UK players. 888 Casino This is the world's biggest casino brand. They are listed on the London Stock Exchange and have been a trusted provider of casino games for more than 15 years. Unlike other casinos, 888 have created their own unique software – which is compatible with mobile devices as well as all computer operating systems. To say that their games are top-rated would be an understatement. This casino is known for offering a selection of the very best roulette games anywhere. These include European and French roulette, live-dealer games and novelty games including the unique Pinball roulette too. Best of all, you can get £88 in free play to check out the games for yourself. If you enjoy the games then you can still take a 100% welcome bonus up to £100 any time. EuroGrand Casino This is a classy casino that is owned by William Hill. This property is distinguished from the main William Hill casino by an emphasis on bonuses for the more serious casino player. William Hill has decades of experience, and is among the safest brands to play at anywhere online. EuroGrand run on the award-winning PlayTech software, which includes a long list of roulette variations. These include the standard US, European and French games in both regular and 'Premium' versions. You can also find multi-wheel roulette – and games with live dealers. There is a Marvel-themed game which includes and extra slot on the wheel connected to a progressive jackpot. Ensuring the top online roulette site status of this casino is their welcome package – which includes a huge 300% matched bonus for new players. Betfair Casino This casino started life as an innovative betting exchange. Since 2000, when they started trading, Betfair has become a giant of online gambling. This company is licensed in Gibraltar and offers casino, poker and sports betting from their integrated online portal. Betfair have a unique roulette game, a wheel with no zero! This is part of their small selection of 'Zero Lounge' games which have no house edge at all. Outside of this lounge you'll find a full selection of PlayTech titles. These include the US and European wheels, with premium and 'pro' tables (with extra betting options) too. Live dealer and Mini-roulette can also be found here. Bonuses are the main reason that Betfair are rated so highly. You can get £10 worth of free spins on the live-dealer roulette games here without needing to deposit. If you like what you find, there is a 200% (up to £300) welcome bonus waiting for you.
Best Online Roulette Casino for Live Dealer Games
Live-dealer games have enjoyed a surge in popularity recently. You'll bet online on the outcome of a real game which hosted by an attractive female dealer. These are social games – you can chat to the dealer and with other players via a text chat box. Currently, the best roulette online casino to enjoy these games is Ladbrokes Casino. The games here are streamed from PlayTech's huge studio in Riga, Latvia. You can choose from several tables including European roulette, French roulette and VIP games too. Live-dealer table stakes start at just £0.50p, making them accessible to all players. You can access these games through the download, in-browser or via an iPad app. Ladbrokes let you choose your welcome bonus (up to £500) and offer a long list of ongoing promotions and special deals. Check them out for yourself today.
Things to Know Before you Play Roulette Online
Roulette has been keeping people entertained for centuries, and is hugely popular online. Before you play, it is important to understand how the different wheels affect the house edge. When you play in game with a single zero (the European wheel) the casino edge is a reasonable 2.7%. When you add the double-zero of the US wheel, this climbs to 5.26%. The French game with the 'la Partage' rule reduces this edge by 50% for even money bets. The overall reduction in the house edge depends on the proportion of inside and outside bets the individual player makes.